Hi there, fantasy lover!
No, no, no. Not that kind of lover. I mean fantasy-lover as in The Lord Of The Rings, or The Wheel Of Time – or The Spirit Shield Saga!
That kind of fantasy…lover… you know what I mean!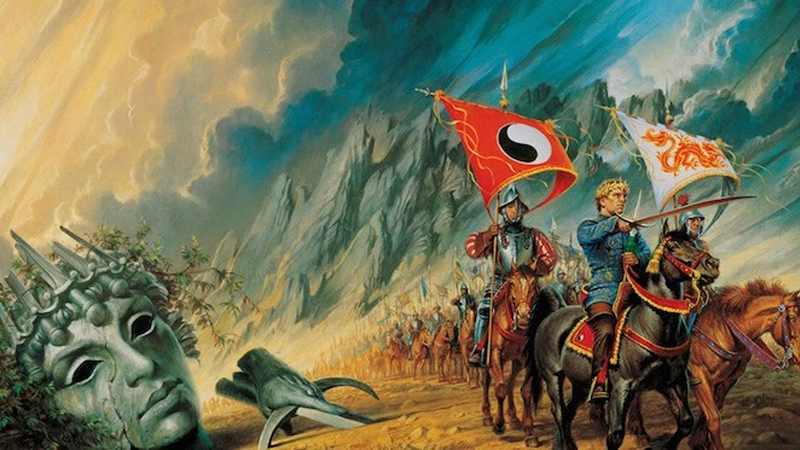 I am so excited to launch my Patreon site. How cool is this?
Finally, a forum that I control, where I can bring you the latest news of new releases, and of exciting, in-person events I will be attending around the country, fascinating video from those conferences and other exciting news as it happens!
I see this as my very own, personal news feed, where I can interact with you, my fabulous supporters! 
Every artist struggles to pay the bills while they explore their art and create the next fabulous thing for you to consume, whether it be a book, artwork, even food! 
While a new book release is a sweet and delicious treat for you to devour, it takes many months and no small amount of money, to bring that book to publication. The expenses are real.
And yes, I love to eat too :p
So maybe, just maybe, we can find a way to feed each other's souls. I promise to bring you exciting new worlds and mind blowing characters with trials to make an executioner weep.
Do you want to be a part of this? Then read on. There is an incentive for everyone!
You can check out my website for links to my published works. Stop by susanfaw.com for a complete listing of my published books!
And check back frequently for postings of live events were we can meet and greet!
I encourage you to check out the super cool rewards for becoming a Patreon of me, Susan Faw, Award Winning Young Adult fantasy author, and a proud indie. You can find the full list on the right hand side of the page. Some will stay and some will be limited time and/or quantity offers, so keep your eyes open for new swag and incentives.
Dante Rossetti Grand Prize winner, Chanticleer Book Reviews, for Seer of Souls (2016)
First in Category Winner, Chanticleer Book Reviews, for Soul Sanctuary (2017)
I can't wait to meet you all! This is going to be fun!